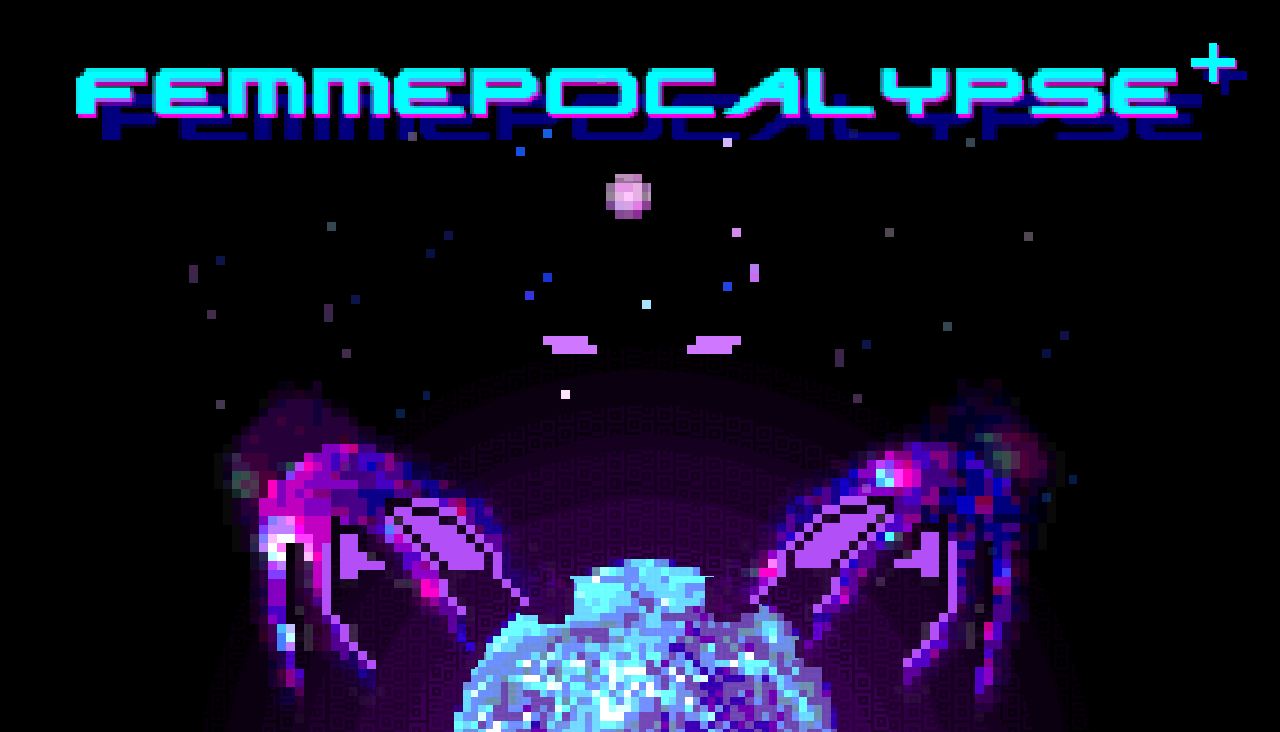 femmepocalypse +
A tiny game inspired by those barbie/dress-up games where you... put on makeup
Except in this one you also take over the world
---
Started at DMG Toronto's Feb Fatale game jam, finished afterwards. It also uses a Makey Makey mask that you look through and touch to change parts of the face on screen. :) (But you don't put it literally on your face)
Slight seizure warning! There are some flashy bits at the end, no euphemism intended
May 2017
sound
and, music by Halina Heron!!

---
Version 3?!??!
Added:
- 2 NEW FACES
- More bad sci-fi references, if you can find them!
- A gallery thing!
---
Version 2! (Feb 2015)
Includes:
- More makeup options!
- Any and every face will lead to the cool ending! (i.e., face 'unlocking' is now optional/a bonus) Express yourself!
- Bad sci fi references!
- Clickable on-screen buttons! (instead of just the keyboard)
- Still no hair because the shaved head look was too strong